News
A new type of electrical cell may displace the lithium-ion design
BATTERIES are notoriously hard to improve. Nowhere was this more apparent than at the opening last week, on July 29th, of Tesla's Gigafactory, a massive battery plant in Nevada. According to its boss Elon Musk, Tesla built the factory because wringing more efficiency out of batteries is far more difficult than optimising the process by which they are made.
It is an ironic coincidence, therefore, that last week also saw the publication, in Nature Energy, of a paper outlining a way of making a battery whose prototype stores twice as much juice as the lithium-ion cells the Gigafactory will turn out, and which could eventually do better than that. The new battery, brainchild of Ju Li of the Massachusetts Institute of Technology, is some way from commercialisation, but its design is such that commercialising it should not be hard.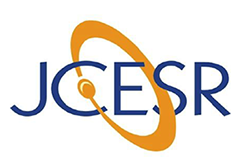 TARRYTOWN, NY, April 6, 2016 — alpha-En Corporation (OTC: ALPE), an innovative clean technology company enabling next-generation battery technologies through the production of high purity lithium metal, announced today in has joined the Joint Center for Energy Storage Research (JCESR).