Corporate Overview
Experience Leadership Success – A Pairing of Corporate and Scientific Expertise
The alpha-En Corporation is an innovative clean technology company focused on enabling next generation battery technologies by developing and bringing to market pure, state of the art materials produced in an environmentally sustainable manner.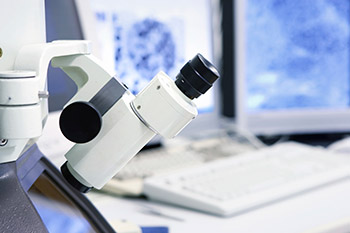 Led by Jerome I. Feldman since 2008, alpha-En has been primarily focused on developing sustainable technologies to produce the purest lithium metal for use in batteries and the nuclear power industry. In June of 2013, alpha-En's R&D team developed a new patent pending process conducted at room temperature to produce pure lithium. Alpha-En has created a carbon neutral technology that is cheaper to produce and has a much greater energy density. This will allow battery manufacturers to create much more powerful batteries at a fraction of the cost without harming the environment.
In July of 2013 alpha-En began a series of tests to determine if lithium metal could be consistently extracted from lithium carbonate utilizing our patent pending process. The results were successful. In April of 2015 the technology was validated by a prestigious university confirming alpha's results.
Strategic Partners & Development:
Argonne National Laboratory has entered into a collaborative  agreement with alpha-En to assist in the scale and optimization of our process.  Argonne's vast resources and world class team of experienced  Process Engineers, Chemists and Materials Scientists have a proven track record of advancing technologies.
alpha-En is sponsoring R&D at Princeton University under the supervision of Daniel Steingart, Ph.D. Assistant Professor of Mechanical and Aerospace Engineering and the Andlinger Center for Energy and the Environment at Princeton, the team will study the deposition and transport mechanisms enabled by the alpha-En process, allowing us to broaden the application of the company's core technology.
Since January 2015, the Company has been sponsoring research at the City University of New York's  (CUNY) newly constructed scientific laboratories, the Advanced Science Research Center, under the direction of Professor Stephen O'Brien. Professor O'Brien leads a team of researchers investigating the most efficient ways to deposit and intercalate lithium onto custom substrates.  The CUNY team and other technologies to produce our pure lithium metal in a variety of form factors to meet market demands. Clean Lithium, a subsidiary of alpha-En was formed in September of 2014 for the purpose of commercializing our novel pure lithium products.
Always innovating, alpha-En is developing a range of products derived from our core technology.
Mr. Feldman believes using clean technology throughout the battery supply chain is the key to an exponential reduction in carbon emissions. As batteries become the economic impetus in the transition to a low carbon economy, clean processing technologies are imperative.