Our Top Notch Team
Scientific Leadership
Professor Roald Hoffmann, Nobel Laureate (Chemistry)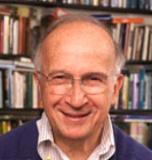 Board of Directors, Chairman of the Scientific Advisory Committee
Professor Hoffmann is currently Professor Emeritus of Chemistry at Cornell University.
In 1981, Hoffmann was the recipient of the Nobel Prize in Chemistry for his work on course of chemical reactions. Other notable rewards include: National Medal of Science (1983), Priestley Medal (1990) and the Lomonosov Gold Medal (2011). He is a member of the National Academy of Sciences and a Foreign Fellow of the Royal Society. Hoffmann is best known for introducing quantum mechanical ideas to organic, inorganic, and solid state chemistry.
Hoffmann graduated in 1955 from New York City's Stuyvesant High School, where he won a Westinghouse science scholarship. He received his Bachelor of Arts degree at Columbia University (Columbia College) in 1958. He received his Ph.D. from Harvard University in 1962, while working under the direction of subsequent 1976 Nobel Prize in Chemistry winner William N. Lipscomb, Jr. His best known research was then done collaborating with another Nobel Laureate, R.B. Woodward, the preeminent organic chemist of the 20th century. In 1965, Hoffmann joined the Department of Chemistry at Cornell University. In his recent research he has worked on solid state compounds of lithium.
Dan Steingart, Princeton University

Dan Steingart in an Associate Professor in the Department of Mechanical and Aerospace Engineering and the Andlinger Center for Energy and the Environment. His research is concerned with the intersection of material and systems behavior, with an emphasis on system to exploit perceived shortcomings of electrochemical systems for performance advances. Most recently, his lab has uncovered new understanding of behavior far from equilibrium in plate metal systems as well as new insights into acoustic/electrochemical interactions.
He has been a key member of four ARPA-E projects related to energy storage and battery management since 2010, and he has actively been researching materials production and energy storage technologies since 2000. Prior to Princeton, Dan was an Assistant Professor in the Department of Chemical Engineering at the City College of New York, and prior to that a co-founder of Wireless Industrial Technologies, an early effort in Internet of Things as applied to primary metal production processes.
Dan received his Ph.D. from University of California, Berkeley in 2006 and his Bachelor of Science from Brown University in 2000 with degrees in Materials Science and Engineering. He has a two year renewable contract for next-generation R&D surrounding ALPE's core technology. As a leading battery expert, Dan is a tremendous addition to ALPE.
Professor Stephen O'Brien, Chief Scientific Advisor, Member of Scientific Advisory Committee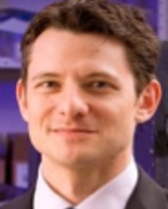 Stephen O'Brien is currently an Associate Professor of Chemistry at The City University of New York (CUNY), as well as a Principal Investigator for the CUNY Energy Institute. Professor O'Brien received his PhD in Chemistry from Oxford University.
Focus industries: Materials, clean technology, energy technology, power electronics, capacitors and transistors, LEDs, semiconductor electronics, chemicals, coatings, materials manufacturing. Experience in technology transfer, tech start-ups, intellectual property, financial structuring, small business innovation, consulting.
Experience with investors: Angel, VC, corporate R&D, incubators, state and federal science and technology agencies: DOE, ARPA-e, NSF, NYSTAR, NYSERDA, foundations, national labs.
Principal Investigator: Design and manage multi investigator research programs in energy research, nanoscale science and engineering. Build research teams, labs. Write proposals (government agencies, industry). Leader and advisor of research projects to a teams of faculty, PhDs and post-doctoral research scientists. Graduated six PhDs; managed four post docs; advised more than 20 masters/undergraduates.
Publications: Published over 80 articles as lead author or co-author in peer reviewed American and international research journals, including Nature, Science. Research highlighted in the Economist, Forbes, IBM Research news, Columbia news, National Science foundation Press releases and directorial speeches, Department of Energy reports.
Patents: Pending patents filed with Columbia/CUNY Invented new methods for the preparation of electronic materials for the semiconductor industry. Applied nanotechnology to the development of nanotech medical diagnostics. Instrumental member of multi-$mm interdisciplinary research centers at Columbia and City University. Built teams with other principal investigators and researchers to address fundamental scientific problems in energy, and nanoscience.
Created, wrote and taught a range of practical and theoretical graduate/undergraduate courses in energy technology, nanotechnology, materials science and engineering.
Senior Management
Jerome I. Feldman, CFO, Chairman of the Board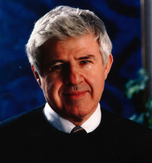 Mr. Feldman is currently Chairman of the Board of the alpha-En Corporation. He is also Chairman of the New England Colleges Fund and a Trustee of Northern Westchester Hospital Foundation.
Mr. Feldman founded National Patent Development Corporation (NPD), which was devoted to searching out new inventions and assisting major corporations in licensing their technologies. Among the technologies Mr. Feldman helped introduce were: soft contact lenses (1971 with Bausch & Lomb); surgical staples (via U.S. Surgical, which was sold to Tyco for $3 billion in 1998); and high silica glass to store nuclear waste (via Duratek, which was later sold to the Carlyle Group). Mr. Feldman has taken eleven companies public, and holds a JD from New York University.
Steve Fludder, CEO

Mr. Fludder has over 30 years of global leadership experience in the energy and power markets. He spent four years with Samsung as a Senior Executive Vice President and 27 years with GE, including five years as a vice president and corporate officer. He holds a BS in Mathematics, Chemistry and Physics from Providence College, a BS in Mechanical Engineering from Columbia University and a MS in Mechanical Engineering from Massachusetts Institute of Technology. Mr. Fludder joined alpha-En in October of 2015, excited by the disruptive impact the company's technology will have on the energy market. He brings deep market, corporate and international expertise to alpha-En.
Emilie Bodoin, Managing Director, Business Development

Emilie Bodoin is currently Managing Director of Business Development at the alpha-En Corporation. Ms. Bodoin attended Carnegie Mellon University and began her career in finance at A&M Investment Partners, a New York based Hedge Fund. Subsequently, she worked as an analyst in private equity. Prior to joining alpha-En Ms. Bodoin, an avid entrepreneur, founded and served as CEO of two successful companies.