Scientific Leadership
Professor Roald Hoffmann, Nobel Laureate (Chemistry)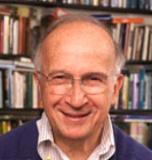 Chairman, Scientific Advisory Board
Professor Hoffmann is currently Professor Emeritus of Chemistry at Cornell University.
In 1981, Hoffmann was the recipient of the Nobel Prize in Chemistry for his work on course of chemical reactions. Other notable rewards include: National Medal of Science (1983), Priestley Medal (1990) and the Lomonosov Gold Medal (2011). He is a member of the National Academy of Sciences and a Foreign Fellow of the Royal Society. Hoffmann is best known for introducing quantum mechanical ideas to organic, inorganic, and solid state chemistry.
Hoffmann graduated in 1955 from New York City's Stuyvesant High School, where he won a Westinghouse science scholarship. He received his Bachelor of Arts degree at Columbia University (Columbia College) in 1958. He received his Ph.D. from Harvard University in 1962, while working under the direction of subsequent 1976 Nobel Prize in Chemistry winner William N. Lipscomb, Jr. His best known research was then done collaborating with another Nobel Laureate, R.B. Woodward, the preeminent organic chemist of the 20th century. In 1965, Hoffmann joined the Department of Chemistry at Cornell University. In his recent research he works on solid state compounds of lithium.
Professor Daniel Steingart, Princeton University

Dan Steingart is a battery expert and Associate Professor in the Department of Mechanical and Aerospace Engineering and the Andlinger Center for Energy and the Environment. His research is concerned with the intersection of material and systems behavior, with an emphasis on system to exploit perceived shortcomings of electrochemical systems for performance advances. Dan is the founder of Feasible, a prestigious Cyclotron Road start-up that developed methods for non-invasive battery testing.
He has been a key member of four ARPA-E projects related to energy storage and battery management since 2010, and he has actively been researching materials production and energy storage technologies since 2000. Prior to Princeton, Dan was an Assistant Professor in the Department of Chemical Engineering at the City College of New York, and prior to that a co-founder of Wireless Industrial Technologies, an early effort in Internet of Things as applied to primary metal production processes. Dan received his Ph.D. from University of California, Berkeley in 2006 and his Bachelor of Science from Brown University in 2000 with degrees in Materials Science and Engineering.
Professor Stephen O'Brien, The City University of New York, Scientific Advisory Board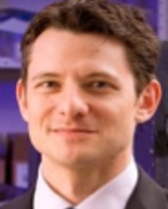 Stephen O'Brien is currently an Associate Professor of Chemistry at The City University of New York (CUNY), as well as a Principal Investigator for the CUNY Energy Institute. Professor O'Brien received his Ph.D. in Chemistry from Oxford University.
Steve is focused on materials for clean energy technology, power electronics, capacitors and transistors, LEDs, semiconductor electronics, chemicals, coatings, and materials manufacturing. He is experienced in technology transfer, tech start-ups, intellectual property, financial structuring, small business innovation, consulting.
As a Principal Investigator Steve has designed and managed multi investigator research programs in energy research, nanoscale science and engineering. He has been a leader and advisor of research projects to a team of faculty, Ph.D.s and post-doctoral research scientists..Steve has published over 80 articles as lead author or co-author in research journals. He has several pending patents, including one filed with Columbia/CUNY surrounding new methods for the preparation of electronic materials for the semiconductor industry.
Jack W. Marple, Scientific Advisory Board

Mr. Marple is the president of LoneStar Consulting. He is a battery expert and has spent his career in the industry. Jack is a former Technology Fellow at Energizer battery company. His forty years of expertise extends to form factors in energy storage, as well as an extensive knowledge of various battery chemistries, including those used with Lithium-ion carbon anode systems, lithium anode systems, and zinc anode systems.  He has been the Principal Investigator on government contracts through CERDEC (Communications Electronics Research Development and Engineering Center for the United States Army), has experience with Six Sigma and has a long history of working with battery manufacturing, including process scale-up and designing for quality, reliability and safety. Mr. Marple has over 100 US and international patents to his name, as well as professional white papers and publications.  Mr. Marple joined alpha-En in 2016.
Lawrence Swonger, CTO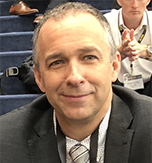 Lead Inventor
Mechanical engineer with over 20 years of process design and automation experience.
---
Senior Management
Jerome I. Feldman, Chairman Emeritus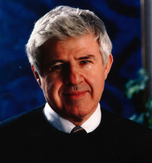 Mr. Feldman is currently Chairman of the Board of the alpha-En Corporation. He is also Chairman of the New England Colleges Fund and a Trustee of Northern Westchester Hospital Foundation.
Mr. Feldman founded National Patent Development Corporation (NPD), which was devoted to searching out new inventions and assisting major corporations in licensing their technologies. Among the technologies Mr. Feldman helped introduce were: soft contact lenses (1971 with Bausch & Lomb); surgical staples (via U.S. Surgical, which was sold to Tyco for $3 billion in 1998); and high silica glass to store nuclear waste (via Duratek, which was later sold to the Carlyle Group). Mr. Feldman has taken eleven companies public, and holds a JD from New York University.
Sam Pitroda, CEO

Mr. Sam Pitroda is an internationally respected development thinker, policy maker, telecom inventor and entrepreneur who has spent over 50 years in Information and Communication Technology and related developments.Credited with having laid the foundation of India's Technology and Telecommunications revolution in the 1980s Mr. Pitroda has been a leading campaigner to help bridge the global digital divide. During his tenure as Advisor to Prime Minister Rajiv Gandhi Mr. Pitroda headed six technology missions related to Telecom, Water, Immunization, Literacy, Oil seeds and Dairy developments. He was also the founder and the first Chairman of India's Telecom Commission.
In mid 1990s He founded Worldtel in London with International Telecom Union (ITU) to help finance privatization of Telecom in Emerging markets. He also invented mobile wallet in 1996 and set up C-SAM Inc. which was acquired by Master Card in 2013.From 2005 -2014 Mr. Pitroda was chairman of India's National Knowledge Commission and Advisor to the Prime minister of India with the rank of a cabinet minister. He was also Chairman of the National Innovation Council, Smart grid task force, Railway modernization and Public broadcast reforms.
At present he is founder, investor and chairman of six start ups and several non profit foundations. Mr. Pitroda holds over 100 patents and has published and lectured extensively in US, Europe, India and Latin America. His biography was published in 1992 and his autobiography "Dreaming Big" was published by Penguin in 2015.
Management
Tom Suppanz, CFO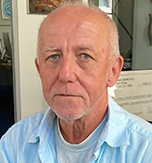 Former Investment Banker on Wall Street with over 30 yrs experience in capital formation for small and micro-cap companies.

Kyra Paris, Director of Military Affairs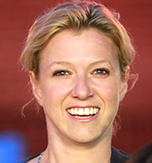 As Managing Director Kyra Paris is responsible for all customer interactions with particular emphasis on The Department of Defense. Kyra works to engage with the research and developement arms of next generation battery technology for the armed forces but also works closely with the many battery manufacturers who provide battery technology to the DOD.
Kyra attended Bard College, and NYU, and has been an active member of the alpha-En Corp. management team since May, 2017.